Diary of a Tiger: Wed 16 Nov 2022
Chapter 54: Wednesday 16 November
I'm running a bit behind on my NaNo at the moment, mostly due to all the red-tape stuff I had to do last week. I've been dipping in and out, but I've not had chance to give it a full run and I don't currently know where I am on the word-count.
Another thing that's holding NaNo up a bit is an editing job I want to get back to the author for a client. This book was delayed due to the horrible, time-consuming, labour-intensive, very long book I edited before and for which I'm currently awaiting the proofreader's corrections so I can consolidate those with the author's (and the author still keeps adding material…) and my own.
I'm working solid on this current editing job, trying to get it shifted ASAP so that I can spend the rest of November on NaNo and only on NaNo, and perhaps some reading too.
I tried to throw back a ghostwriting job because I wasn't comfortable with the overall task, but the client has asked me to read a couple of examples before finally making my mind up. She also said I could have a go at writing my own storyline, for which she will pay me. So those two examples are currently on my to-be-read pile.
I also tried to delay Book 12 for GW1 client until at least the new year, to give me a rest and time to catch up, but he talked me into at least starting it in December. He sent me the storyline over on Sunday and I threw it back at him on Monday with some serious (in my mind) flaws and a few suggestions. A few hours later he sent it back, telling me to carry on and to incorporate my suggestions.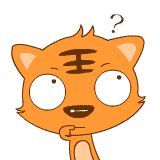 Honestly, I can't give this work away!
Other reading I've been catching up with is NetGalley, and I posted two book reviews earlier this week. I updated my reading log for 2022 and I revived my Trello board for this work. At some point I want to move over to paid book reviews, but first I'd like to make a dent in the NetGalley books. So I've already started to read the next book and to make notes.
There is light at the end of my editing tunnel and I think it will be gone either today or tomorrow. Then I'll settle back down to Project Management for Writers: Gate 2, which is trying to write itself inside my head.
Onwards…
(Graphic courtesy of Animated Emoticons.)
---
Sign up for my newsletter
If you would like to receive my newsletter, please follow this link or use the form below to sign up and receive your first free short story.
And don't forget, you can unsubscribe at any time.
---